Bsnl Main website www.bsnl.co.in was hacked by Anonymous India for protest against section 66A of IT Act. BSNL is an Indian state-owned telecommunications company, the largest provider of fixed telephony and fourth largest mobile telephony provider in India, and is also a provider of broadband services.Hack was performed by Anonymous India hacking group and claiming to hack whole server, with 250 Databases. Hacker wrote on deface page, that they deleted all the databases and dump credentials of BSNL database servers in a pastebin File.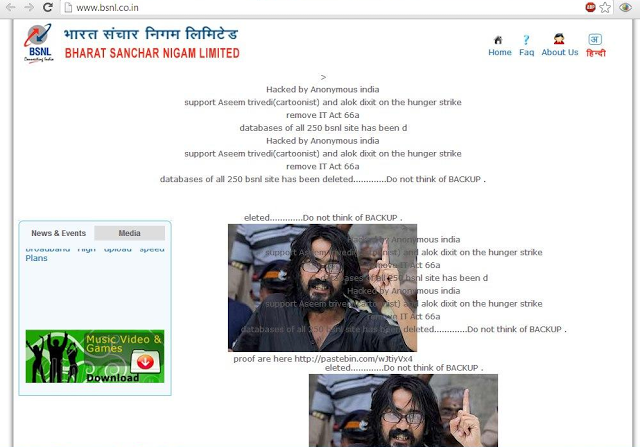 However the Site is restored by BSNL quickly. The site has been hacked for demanding the Withdrawal of Section 66A of the IT Act. Many Persons have been arrested for facebook posts under violation of this Act.
Anonymous has released a dump containing username and passwords of various sub-domains of BSNL. BSNL Website has been hacked previously by Chinese and Pakistani Hackers. I think they are not learning from past security breaches.